Five Fun Facts about Ford's Magic Skyway: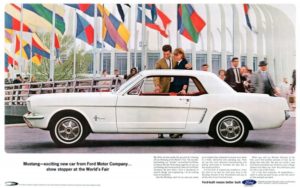 1 Ford's Magic Skyway, at the New York World's Fair, was the platform utilized to launch the Mustang. The Mustang was introduced on April 17, 1964, a late entry date for new vehicles – thus the nickname the "1964 1/2".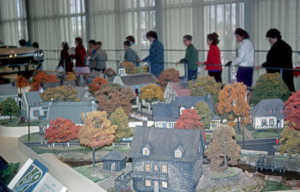 2 The attraction – or set of attractions – was housed in the Fair's largest pavilion and was designed by WED Enterprises (Disney). Included in the exhibit was the "Hall of Science", which highlighted some of the research projects at Ford and Philco; elaborately detailed miniature scenes in the International Gardens and Magic Skyway, where guests traveled in Ford convertibles through time.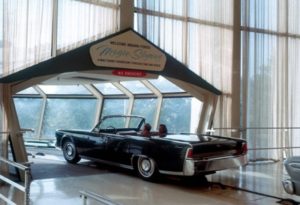 3 The ride system evolved into the Omnimover system, or Endless Transit System, utilized in the Haunted Mansion, Spaceship Earth, Buzz Lightyear Astro Blasters, The Little Mermaid Ariel's Undersea Adventure, and others. Several scenes from the attraction were the inspiration for the Universe of Energy's dinosaur sequence, Spaceship Earth's cavemen and the World of Motion.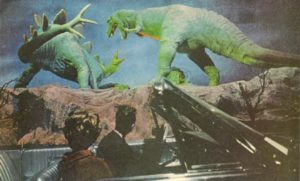 4  You can see the dinosaurs from the Magic Skyway on display as the Primeval World Diorama on the Disneyland Railroad – it's between the Tomorrowland and Main Street Stations.