Disney fans know the connection between Walt, several animators and trains. Did you know about the connection to wineries?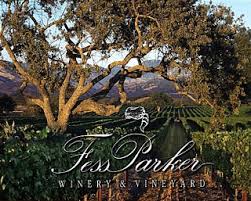 The late Fess Parker (TV's Davy Crockett) bought the 714-acre, Foxen Canyon property in 1988. Initially, he planned to run cattle, plant a few grapes to sell to other vintners, and establish a small winery. He asked his children to join him in the venture, and they planted a five-acre experimental Riesling vineyard in 1989. His son, Eli, started as assistant winemaker and spent three years under the tutelage of acclaimed enologist Jed Steele before taking the helm. Eli then planted more vines and started a four-year project to build a cutting-edge winery and tasting room.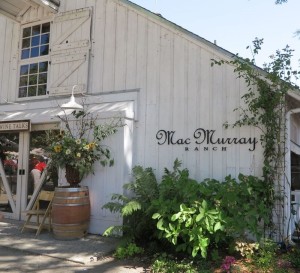 MacMurray Ranch, has been a farmstead since the 1850s, farmed by the Porter family until actor Fred MacMurray (The Shaggy Dog, The Absent Minded Professor) bought the ranch in 1941. Fred embraced the rancher's lifestyle, raising prize-winning cattle and farming crops here for decades. Fred's daughter, Kate, retains an indelible tie to the estate, helping us share the heritage of our namesake vineyard, historic property and celebrated wine. Transformed into a world-class vineyard in 1996, MacMurray Ranch quickly became one of the Russian River Valley's most acclaimed Pinot Noir vineyards.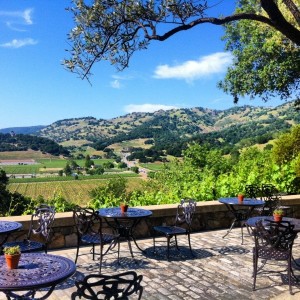 "It was beautiful land, and it was land that was working," says Diane Disney Miller of their first vineyards, purchased in the 1970s. Diane and Ron sold their grapes to some of Napa's best vintners, who made award winning wines from them year after year. Encouraged, they struck out on their own with the goal of making the best wines the estate could produce at a fair price. This has remained the guiding philosophy over the years. The winery's name, Silverado, comes from the abandoned mining town at the top of the Napa Valley. It is an appropriate symbol: three generations of the Miller family are still "prospecting" for wine, staying true to the idea of coaxing something precious from the soils we are privileged to care for.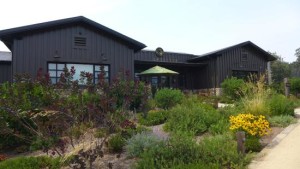 In the early '90's, Nancy and John Lasseter (Pixar), sought to put down roots in a small town where they could raise their five children, and it followed naturally that Sonoma Valley would become their home. Shortly after establishing themselves in the community, they caught the winemaking bug. Driven by their devotion to wine, they quickly got to work on what would soon become a fruitful new venture. By 1997 they were bottling up their own Bordeaux blend to give out as Christmas gifts, and soon enough, the Lasseter Family Winery was born.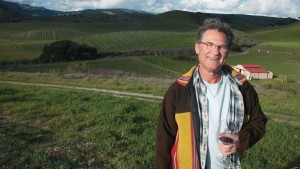 As luck would have it, an old friend of mine had been producing wines for quite awhile out of his rather large and beautiful vineyard just over the hill in Santa Ynez. So, I decided to drop in on him and kick around the idea of possibly getting started producing wine. That old friend was Fess Parker. The process of learning about making and producing fine wine followed quickly. After tutelage from Peter and Rebecca Work, I was issued a pair of clippers and a bucket and pointed toward the vineyard. Filled with visions of creating the next "La Tache," I promptly sliced my thumb cutting the very first cluster of grapes I ever harvested. Not one to invite humiliation, I stifled my yelp and hid the bleeding appendage until I could don a pair of field gloves and continued my….education. I do love it. And after all is said and done, like it says on the back label of each and every bottle, it's meant to be…."for your pleasure." – Kurt Russell (The Computer Wore Tennis Shoes, Sky High)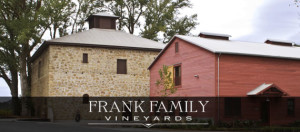 In the late '80s, Rich Frank (Buena Vista, The Disney Channel), couldn't find the time to get away for long vacations. Soon he started coming to Napa on the weekends. In 1990, he purchased a home in the eastern hills of Napa in Rutherford.  Two years later, a friend informed him that the Kornell Champagne Cellars on the site of historic Larkmead Winery was for sale and, if there was ever a time to get into the wine business, it was now. Frank took the advice and purchased the property.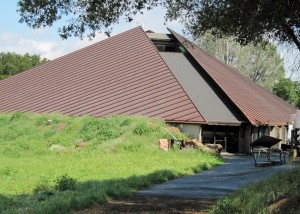 Molly Chappellet and her husband Donn, co-founded Chappellet Winery in 1967. Molly is the sister of Frank G. Wells.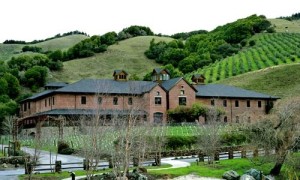 Overlooking vineyards and originally designed as a winery, the picturesque Technical Building at Skywalker Ranch is headquarters to post-production industry leader Skywalker Sound. It was there that the story of Skywalker Vineyards began two decades ago – but the genesis of Lucas' vintner dreams can be traced back to his childhood in Modesto, California. Surrounded by vineyards — the fragrance of fermenting grapes permeating the air — the small Central Valley community was imbued with the culture of grape growing and wine making. Years later, Lucas was inspired and encouraged by the success of his friend Francis Coppola's winemaking endeavors to begin his own venture. Lucas' first vineyard plantings in 1991 yielded scenic grapes and passable wines – but were nonetheless enough to set into motion grander vintner ambitions. The new goal would be to produce high quality wines that could meet Lucas' own exacting standards and seduce even the most ardent oenophiles.
If you're visiting California Adventure, be sure to check the current selection of "Disney Family Wines" at the Wine Country Trattoria.
*History obtained from the vineyards' websites. Links have been included for more information about each winery.