This week in 1939,the British magazine,
Mickey Mouse Weekly
, introduces the Lone Ranger to its (British) readers and free Lone Ranger mask is included in the issue.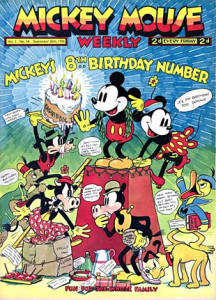 The Lone Ranger first appeared in 1933 in a radio show on WXYZ-Detroit. There were 2,956 episodes in the series.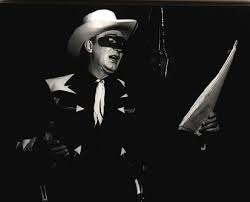 In 1938 and 1939, Republic Pictures released two serials starring the Lone Ranger. The Lone Ranger was played by several actors – as different men – in the first serial. It ended with Lee Powell as the final and true Masked Man. The second serial, The Lone Ranger Rides Again, starred Robert Livingston. Victor Daniels, billed as Chief Thundercloud, played Tonto in both series.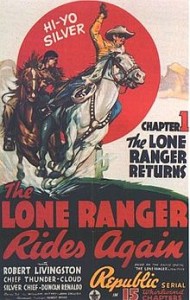 Then, in 1949, The Lone Ranger debuted on ABC with Clayton Moore as Lone Ranger and Jay Silverheels as Tonto. The series lasted until 1957 with a total of 221 episodes; the last season was shot in color.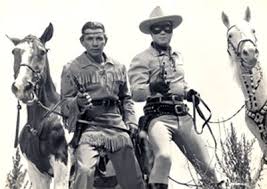 The Lone Ranger was owned by the Wrather Corporation, who also owned Lassie, The Spruce Goose, the RMS Queen Mary, the Disneyland Hotel and other properties. In 1989, the Wrather Corporation was purchased by the Walt Disney Company thus acquiring the rights to these franchises.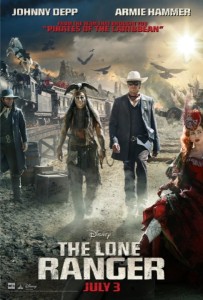 Which brings us to the 2013 film starring Johnnie Depp and Armie Hammer.  Sadly, the film bombed at the box office. Maybe it's my wacky sense in entertainment, but I enjoyed the film and would happily watch it again. "Hi-Yo, Silver! Away!"