This weekend's Oscars reminded me of my favorite Oscar story…
Hollywood was going crazy over the screen adaptation of My Fair Lady. Everyone knew it would be the movie of the year and the actress who would portray Eliza would most likely receive the award for Best Actress. While Julie Andrews had played Eliza on Broadway, Warner Brothers wasn't brave enough to risk placing a lesser-known stage actress on film. Rumor has it  that Jack Warner was also concerned about Andrew's photogenic qualities.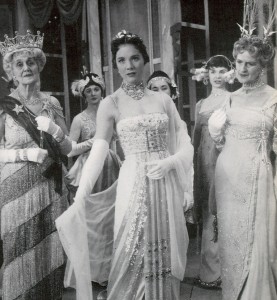 While this was going on at Warner's, Disney was working on his adaptation of Mary Poppins and had asked Julie Andrews to be Mary. She was conflicted over accepting Walt's request and missing out on My Fair Lady. Disney offered to delay filming if Andrews was cast as Eliza.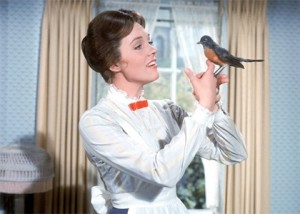 As fate would have it, Audrey Hepburn was chosen to play Eliza – with Elizabeth Taylor as Warner Brothers second choice.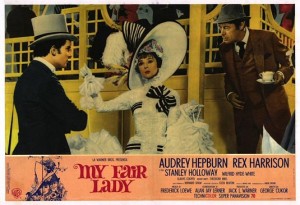 Both films were released in 1964 to rave reviews and audience adoration. But, when the Academy voted and votes were tallied, Mary Poppins surprised most by taking home one particular award. My Fair Lady did receive Best Film, Best Director, and Actor; but, Julie Andrews received Best Actress.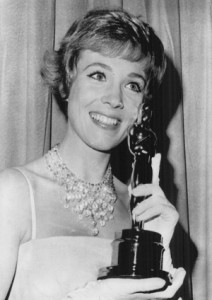 There are two theories as to why Andrew received the votes. One, many people felt that Hepburn was snubbed due to her singing parts being dubbed; and two, that Andrews should have been cast in the role of Eliza for the film.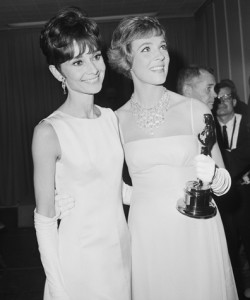 Journalists claimed there was a feud between the two actresses. This of course was untrue, as Hepburn and Andrews were friends in real-life and had great respect for one-another. Andrews recalled Hepburn telling her at the Academy Award ceremony, "Julie, you should have done it, but I didn't have the guts to turn it down."