Welcome to this month's Blogorail Black Loop. Today we are sharing our holiday gift guides.
---
Disclosure: Disney Mamas was provided with a copy of Disney Infinity 3.0 and supporting items to review. Even though this product was provided at no cost the opinions expressed below are always our own.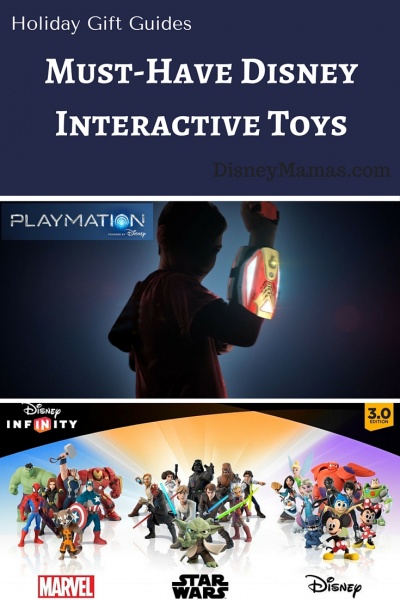 When it comes to toys we prefer those that encourage group play and interaction. In our house that means Disney Infinity and Disney Playmation games! We love these Disney Interactive Toys, and enjoy playing them alongside our 6-year old, Connor often. They make the perfect gifts this holiday season!
Disney Infinity 3.0 Edition – Star Wars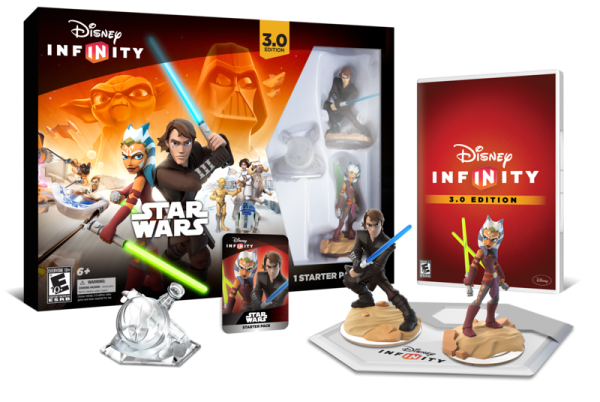 This summer we saw the release of
Disney Infinity 3.0 featuring Star Wars
characters and playsets. The addition of the Star Wars Universe to the Disney Infinity line-up was much anticipated by Connor, who has developed a love of Star Wars over the past year. I received the Disney Infinity 3.0 Edition Starter Pack to review, and we have enjoyed playing it for the past few months. The starter pack includes the following items:
Disney Infinity 3.0 Game, which unlocks the playset and Toy Box modes
Disney Infinity 3.0 Game Base
Star Wars Twilight of the Republic Play Set piece
Star Wars Twilight of the Republic Characters: Anakin Skywalker and Ahsoka Tano
Web Code Card
We also recieved the Yoda and Obi-Wan Kenobi characters to accompany our playset pieces.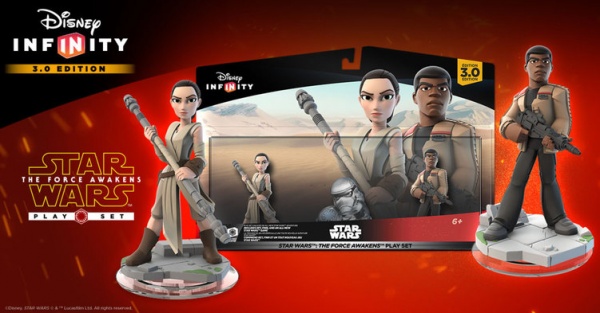 Disney Infinity 3.0 Positives
As a family, we enjoy the Disney Infinity products, and we feel that the Star Wars edition was a natural progression from the original Disney Infinity set and the Disney Infinity 2.0 Marvel edition. The game plays in much the same way, and those familiar with one of the earlier editions should have no problem adjusting to the newest game.
The character sets for Disney Infinity 3.0 are fantastic, and in my opinion the best options to date. We have expanded our character selection to include Darth Vader, Chewbacca, and Han Solo, as well as the Rise Against the Republic Play Set featuring Luke Skywalker and Princess Leia. Connor has the remaining characters, as well as the upcoming Force Awakens line-up on his Christmas Wish List.
In addition to the Star Wars characters and play sets there is also an all new Marvel Battlegrounds Play Set and a Disney Pixar Inside Out Play Set. The character line-up has also expanded to include classic Disney characters like Mickey and Minnie Mouse, Mulan, Olaf, the characters from Inside Out, Spot, and Tron characters, and Marvel's Hulkbuster, Ultron and new Captain America figure. It is important to note that play sets and characters developed for Disney Infinity 3.0 will only work on the 3.0 gaming platform.
The Toy Box for Disney Infinity 3.0 has been improved over the previous editions, and is more user friendly. This edition features a 3-D Toy Box Hub where characters from across Disney Universe's can interact together in various worlds, games and challenges. We are excited for the new multi-player expansion games; Toy Box Takeover and Toy Box Speedway.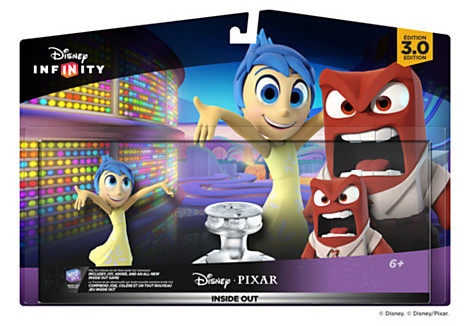 Disney Infinity 3.0 Drawbacks
As with all toys and games, there are a few drawbacks to Disney Infinity 3.0. The levels of play within the game do take some time to develop, which means a lot of time invested before actually getting anywhere in the story. This was the biggest challenge we faced with Connor, as he had a difficult time staying invested early on. He was eager to get to the meat of the game, and was not interested in having to get through the early stages. Once he got through the early levels he enjoyed it a great deal more. Additionally, level navigation, which has been slightly improved over Disney Infinity 2.0, can still be difficult at times. It can feel like the level is taking you in circles with no clear objective, which is a challenge for those that are only casual gamers.
Playmation Marvel Avengers, Powered by Disney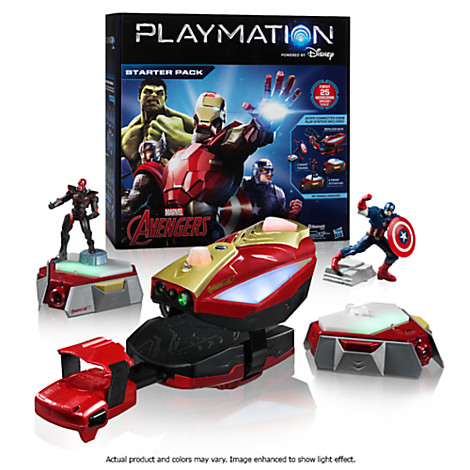 Playmation is a new interactive experience that was released in early October. This new game is not video based, but instead features "Wearable Tech" that gets your kids up off the couch and on their feet. The basic premise of the game is that Ultron is back and the Avengers need some new recruits to help defend the earth and keep Ultron and other Marvel villains at bay. The Playmation Marvel Avengers Starter Pack includes:
Iron Man-Inspired Wearable Repulsor Gear, loaded with the first 25 missions and 4 mission locations
Two Power Activators
Two Smart Figures: Captain America and Iron Skull

Playmation Positives
There is a lot to love about Playmation. As mentioned, the biggest draw for me is that it encourages kids to get up and play, rather than sit glued to a television or mobile device screen. You literally cannot play this game from a stationary position. The R epulsor Gear features motion-based controls to simulate battle situations as you and your kids make your way through the missions. Motion-based controls includ blast modes, blocking, dodging, running, jumping and more. The gear also responds physically to the actions of the player and the enemy using vibration, lighting and sound effects.
The base level of play for Playmation is very user friendly and easy to figure out. If you do get stuck the official Playmation website offers training videos, and rather than basic "this is how to use our product" videos, these videos take place in the Avengers Lab and are styled to resemble true training videos rather than how-to tutorials. They do a great job of making kids feel official, and the videos are short and too the point, featuring Tony Stark's virtual buddy Jarvis, and Albert, an intern at Avenger's Lab.
The Power Activators, which hold the Smart Figures, can be set-up around the play area, and respond to the actions of the Repulsor Gear. Connor loves when he defeats a villain and the Power Activator pops the Smart Figure right off the base. Additionally, based on early feedback, Disney made the purchase of a seperate Repulsor Gear piece possible. Now two players can easily work together to defeat Ultron and save earth.
Playmation works with the AvengersNet app, which allows you to track your game play, obtain new missions, train for battle, communicate with the Avengers and more. AvengersNet is available on the IOS platform primarily, with limited use on the Android platform. It is a free download and you are able to register your Playmation game through the app.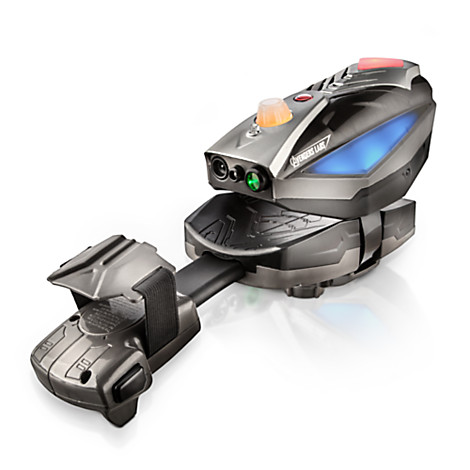 Playmation Drawbacks
The primary drawback to Playmation is that the starter pack only includes a single Repulsor Gear arm. While a second person can use the base it makes play awkward. I'm thankful that Disney has provided us with the ability to purchase a second Repulsor Gear arm, but the price point is high. It is also difficult to track your progress is you are not using the app. The app is downloaded to my phone, and if he plays the game when I am not around it doesn't seem to sync with his progress. The app is also large, taking up a lot of storage on my phone.
Disney Interactive Toys Final Thoughts
Disney Infinity 3.0 and Playmation Marvel Avengers are perfect holiday gifts for those that enjoy interactive experiences and games. Both are user friendly, enjoyable for the family, and encourage imaginative play. Disney Infinity 3.0 is perfect for any Star Wars fan of any age, and Playmation is a great option for Marvel-loving kids who dream of joining the Avengers on their missions. Both are great for parents and kids to play together as well. Disney Infinity Charactes and Playmation Smart Figures are perfectly priced stocking stuffers as well.
For more holiday gift options,
check out the other great posts from the Blogorail!
---
Here is the map of our Magical Blogorail Black | Holiday Gift Guides Loop: