Writing letters to Santa as a child is a staple of the holiday season, and for many years the United States Postal Service has been in on the action with their annual holiday campaign to spread magic throughout the world. Today I discovered that you can even purchase a Mickey Mouse Letters to Santa Kit online or at your local post office to write that special letter to the Big Guy up at the North Pole.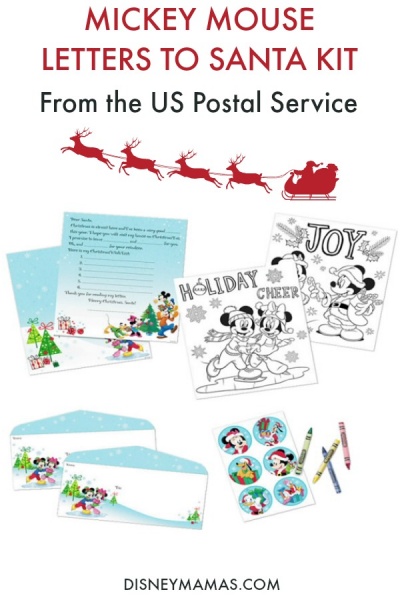 The Mickey Mouse Letters to Santa Kit features two stationary sheets, two envelopes, two coloring sheets. some stickers and a pack of crayons, and costs $5.99. The stationary is the "fill in the blank" style so it's easy enough for even the littlest dreamer with some help from a grown-up.
While the kit doesn't feature postage, you can follow the instructions on the USPS Letters FROM Santa program to ensure that your little one receives a return letter from the North Pole. All Letters to Santa that want a return letter need to ensure that their letter is received by the Anchorage, Alaska Postmaster no later than December 15th. Refer to the specifics in the link above to ensure a reply. I don't want to spoil any magic here.
Happy writing!
This post is not sponsored or endorsed by the USPS. I simply stumbled upon this online and knew I needed to share!