Like many families I tend to try and find ways to reconnect without technology. Don't get me wrong we love technology. Plus we love movie nights, and even just watching regular tv together. But sometimes we need to disconnect from technology so we do that with board games.
We have a big collection of classic games to pull out with a twist. They all are Disney themed!
When my daughter was a pre-schooler my friends were all starting to introduce the classic Candy Land. Who doesn't love a rousing game of Candy Land? If you're a little doubtful about how exciting Candy Land can be-just go with the Disney Candy Land-makes a huge difference!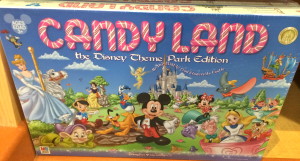 The cost of a Disney Candy Land is $17.95.
Growing up my sister and I went every weekend to visit my grandmother. Our visit always included an exciting game of Monopoly. My daughter and I now have our own weekend ritual of playing Monopoly. We play Disney Villain Style!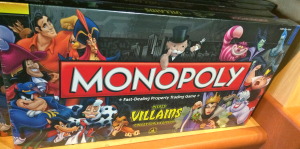 The Villains definitely add a bit of not so scary fun into a classic game. The cost is $36.95.
If Villains Monopoly scares you-go with a Classic Disney Monopoly game-still magical, less spooky!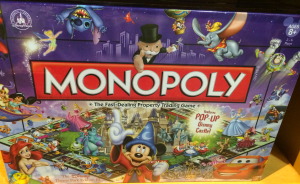 Ironically the Classic Disney Monopoly has a scarier price than the Villains Monopoly-cost $44.95!
Before Smart Phones and Words with Friends people played Scrabble as a board game. Disney entices guests to go old school with a Disney Scrabble board game!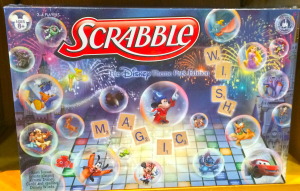 Cost is $39.95.
I have a confession-I have never played Uno. I don't know anything about the game. But Disney has Uno-so I am kind of thinking it may be time to see what the game is all about!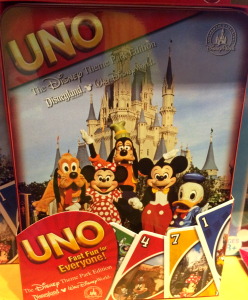 For $11.95 it is an affordable classic game to add to your collection.
We had a country house when I was growing up. On the holidays we would have lots of family and friends come visit. A tradition of every holiday was to play Clue. I haven't thought about Clue in years. So I was super excited to see that Disney makes a Twilight Zone Tower of Terror Clue board game. I plan to purchase it the next time we have visitors, and continue the Clue tradition Disney style!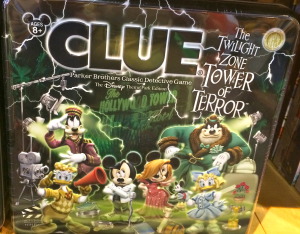 The cost is $44.95.
My mother is not into board games. She just doesn't like them. But she loves puzzles. And my daughter loves puzzles. So they do puzzles together. Puzzles are great because you can do them solo or together, and you can even frame them to have as a lasting piece. Here is just one of many that would be such a fun puzzle to piece together.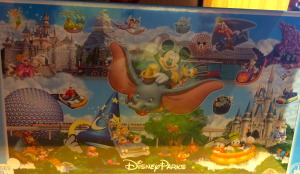 Cost is $11.95.
The best way to get Disney board games is to visit Walt Disney World. All the products pictured can be found throughout WDW. But even if you cannot visit you still have a very good chance of being able to purchase them. Disney is all about making dreams come true. They have a dedicated merchandise department that you can call at 407-363-6200 or email them at wdw.mail.order@disneyworld.com. The more information they have the more likely it is they can locate the item. All you would need to do is email them the link, and tell them which picture in the post are the item(s) you want!
You can also visit the Disney Store online. They have many board games and puzzles to purchase through their site.
Question: Which Disney board game would you like to add to your family's game night?