Hey Everyone,
Disney Dad Chris here.  I'm the lucky guy married to Disney Mama Lin.
While not specifically Disney, The Lego Movie is a family movie, and fitting for this blog.  I had the pleasure of taking Connor, our 4-year old, to see The Lego Movie last week.
I'll be the first to admit, that when I saw the previews on TV and in the theatres I had no desire to see this movie…zero.  A few positive reviews, comments on the morality of the lesson, and one convenient day off later, I found myself actually looking forward to seeing it with Connor, our 4-year old.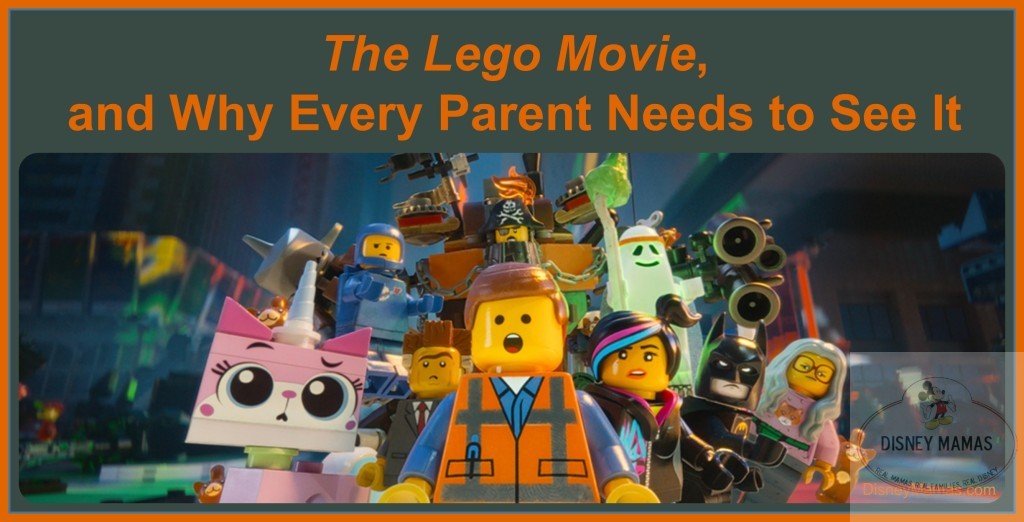 The Lego Movie is a classic tale of good vs. evil.  The movie begins as the evil Lord Business acquires the Kragle, a super weapon that will end Lego life as we know it.  Fast forward eight years and we meet Emmet, your standard issue construction worker Lego-man living and working in now-President Business's world of perfection, where everything is awesome.  After a long day at work, Emmet unwittingly stumbles upon the Piece of Resistance, the one thing that can stop Lord Business.  We follow Emmet and his band of friends on an epic journey through our favorite Lego worlds, as they strive to save the Lego Universe.  Thrown into the mix are smaller roles from classic Lego characters including Superman, Han Solo, Dumbledore, Gandalf, and 1980's Blue Astronaut.  Without giving too much away, in the end we find that we the audience have been taken on a journey well beyond the Lego universe and leave having received a great message that, whether we realize it or not, most parents could stand to hear at least once.
We chose Studio Movie Grill as the scene of our man-date.  We settled in with our kids cheese pizza and coconut chicken tenders, ready to be entertained.
We were not disappointed.  Connor sat on the edge of his seat (or rather my lap) for each of the 100 minutes.  For a PG movie targeted at kids, many of the jokes were very smart and I worried Connor might not enjoy himself, missing most of the jokes, but he was glued to the screen.  I had a blast reliving my childhood, seeing the myriad of Lego pieces being put to brilliant use.
The animation is completely CGI, but done in a way that makes it look like stop motion so that it feels like you're watching actual Lego pieces play out the scenes in front of you.  Every element of the film is some sort of Lego; the water, the smoke, the lasers, the fire, everything was Lego…in my opinion a brilliant choice by the filmmakers.
I would highly recommend this for anyone looking for a good movie for the family…but it really hit home as a Dad clamoring for more time with his son.  If you're a stressed out Dad, such as myself, striving to find a successful balance between work and family…be prepared for a gut-check.  Nonetheless, this movie is well worth the price of admission.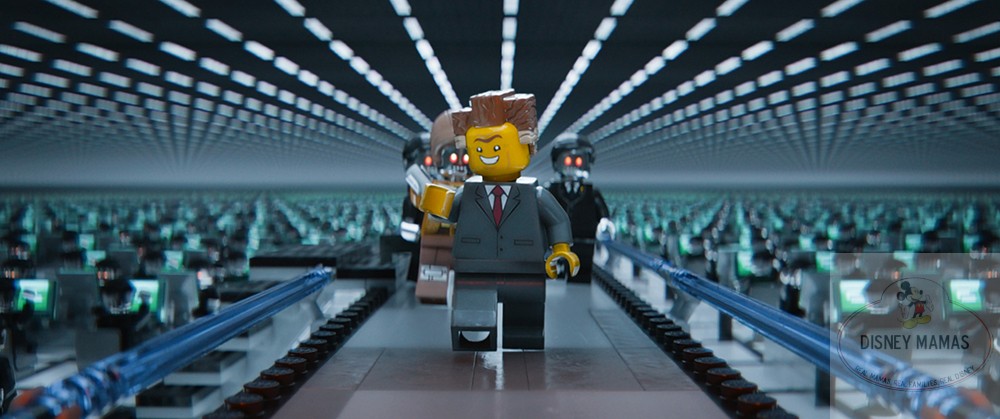 Overall:  5/5
Length of Film:  4/5 – At 100 minutes it does seem to drag a bit about 3/4 of the way through, but it picks back up and makes a strong finish.
Child Friendliness:  5/5 – While there were several intense action/battle scenes, it's animated toy vs. animated toy.  I'm no psychologist, but I can't imagine this would have a negative effect on children (subject to change my opinion when I re-build Connor's Lego kit for the 10th time).  It held Connor's interest for the full time, and we were able to have an intelligent conversation about it afterwards.
Parent Friendliness:  5/5 – I thoroughly enjoyed myself, and caught myself wishing Lin had joined us so I would have someone to laugh at the jokes intended for adults.  I enjoyed the clever use of Lego pieces in the various effects.
Value:  5/5 – Especially at matinee prices, well worth the price of admission.
Have you taken your kids to see The Lego Movie?  What were your thoughts on the film?