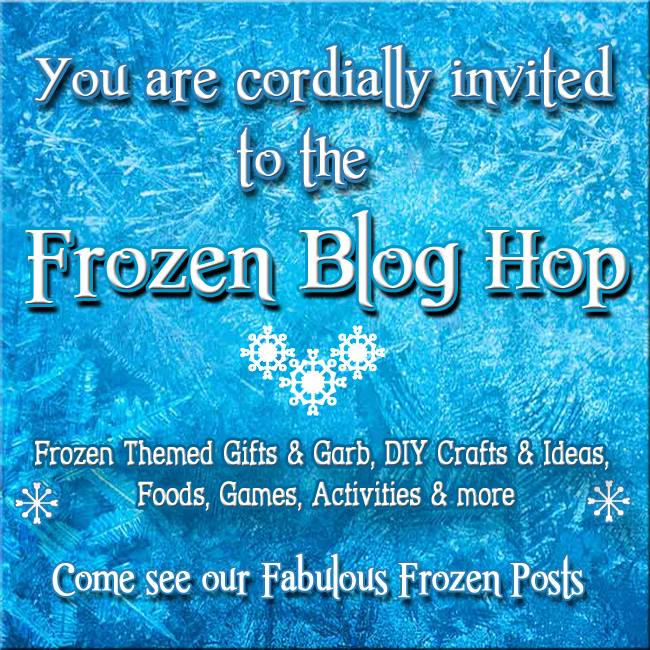 Hi there, and welcome to our Frozen Blog Hop!  I'm going to share with you a great way to create your own shirt inspired by Princess Anna and Queen Elsa's Coronation Dresses!  This idea hit me in the early spring when we were prepping for our Disneyland trip, but I didn't get around to making these shirts until now, and I'm so glad that I'm able to share them with you!  So, let's get started!
The Basics
These Disney Frozen inspired t-shirts are hand painted using acrylic craft paint mixed with textile medium.
Shirts can be made using whatever shirt style you wish, but I recommend a shirt with a high cotton content.
I drew my patterns using coloring book images as a template.  I have attached them here for you to download.  They can easily be re-sized in Word.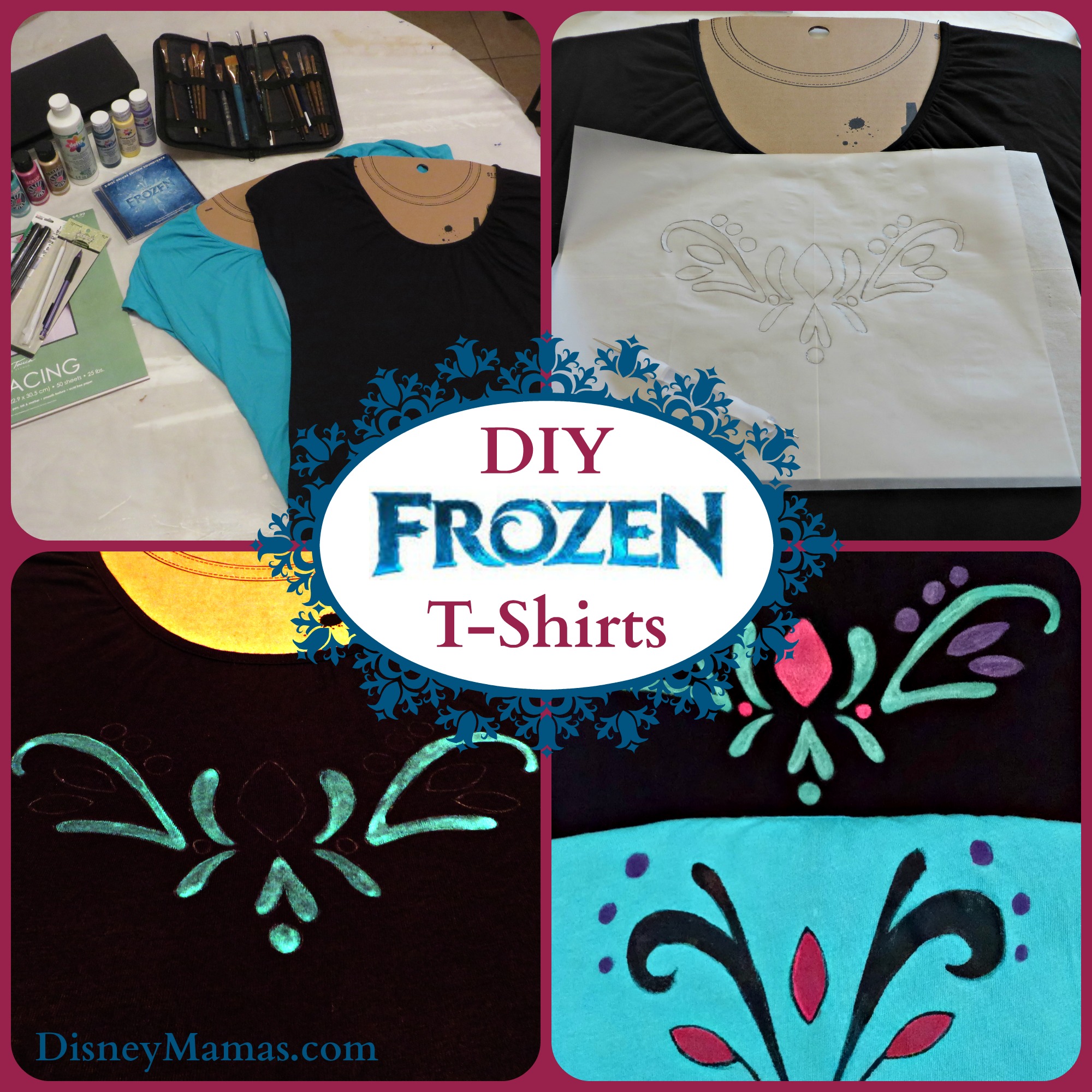 Supplies
For this project you will need the following supplies:
T-shirt or t-shirts of your choosing
Make sure you have pre-washed your shirts prior to beginning
Acrylic Craft Paint
Textile Paint Medium
Transfer Paper in white and black
Use the white transfer paper on a dark shirt and the black/graphite transfer paper on lighter color shirts.
Patterns for transferring (Attached at the bottom of this post)
Stylus for use with transfer paper
Small paint brushes
T-shirt boards
Tape
Steps
1.  Prep your shirts by washing and drying them to prevent further shrinking, then put them over the t-shirt boards and smooth them out.  Tape them across the back to prevent fabric movement while you work.  Make sure the shirt is centered and is stretched tightly!  I recommend marking the center of where you want your design to be placed on the shirts prior to beginning.  Gather your supplies.
2.  Decide where you want your design to be placed on the shirt.  Lay your transfer paper down on the shirt and your image on top of that.  Ensure it is centered.  Use a stylus or ball point pen to trace the design using firm pressure (check your pressure early to ensure the design is being transferred).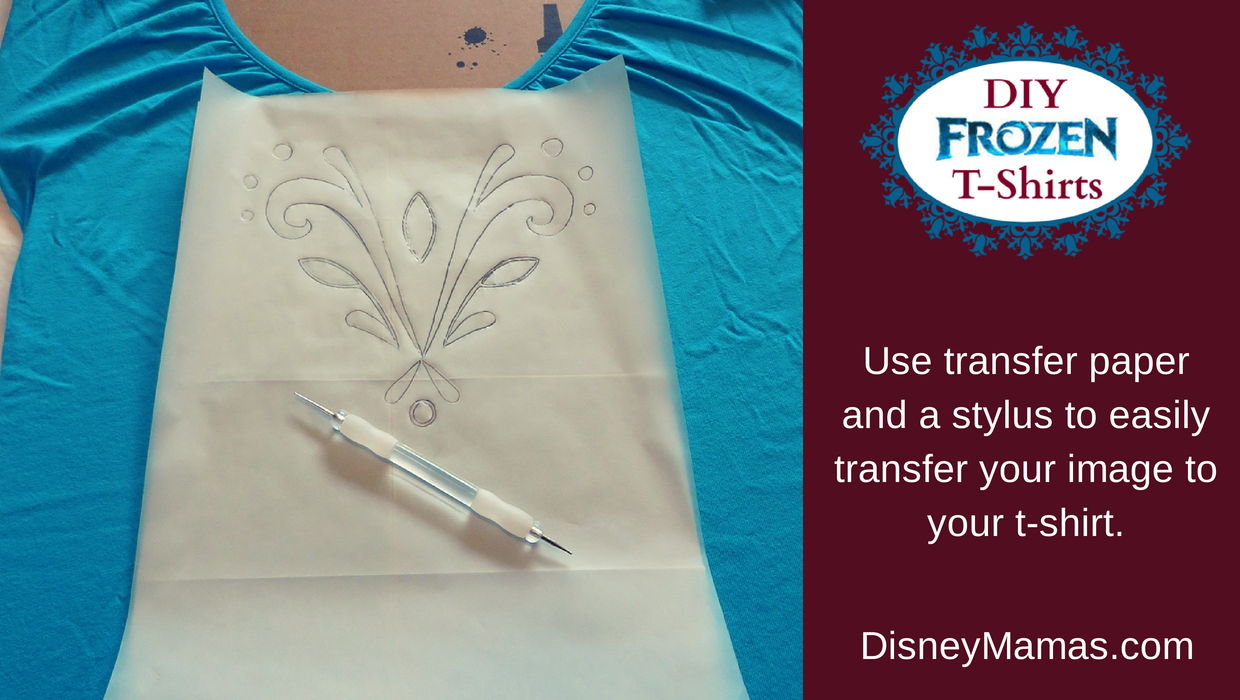 3.  Mix your acrylic paint and textile medium using the instructions on the textile medium bottle.  I used 1 Tablespoon of paint to 1.5 teaspoons of textile medium.  It was more than enough paint.
4.  Paint your shirts one color at a time.  Take your time and ensure you use a brush with a crisp tip and nice, flat bristles.  I used a set that is for miniature canvases and they worked perfectly.  Allow each layer of paint to dry before adding the next.  I used 3-4 layers of paint in each color to achieve the solid color I wanted.  The black Anna shirt took the most paint due to the dark color.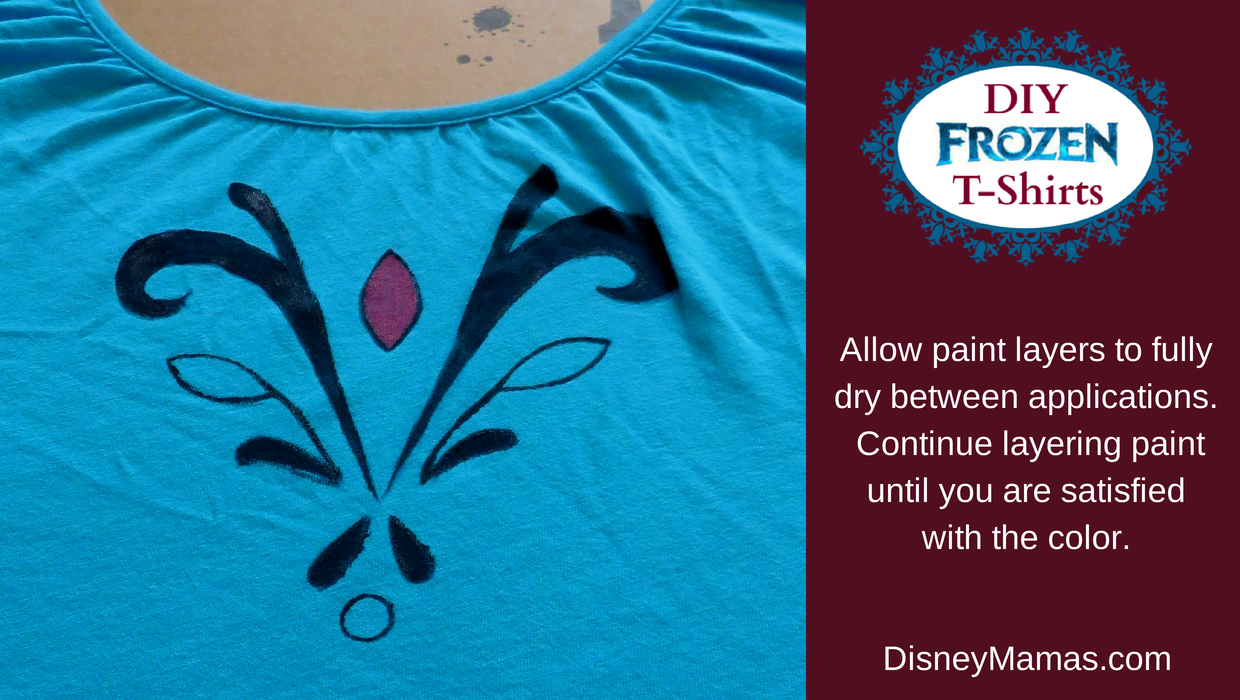 5.  Once you are satisfied with your paint iron the designs following the instructions on the textile medium bottle.  Allow paint to fully set again according to the instructions prior to laundering.
And that's it!  I'm really happy with the way these shirts turned out!  I hope you will give it a try and let me know how it goes!  If you have any questions about the specific supplies that I used please let me know!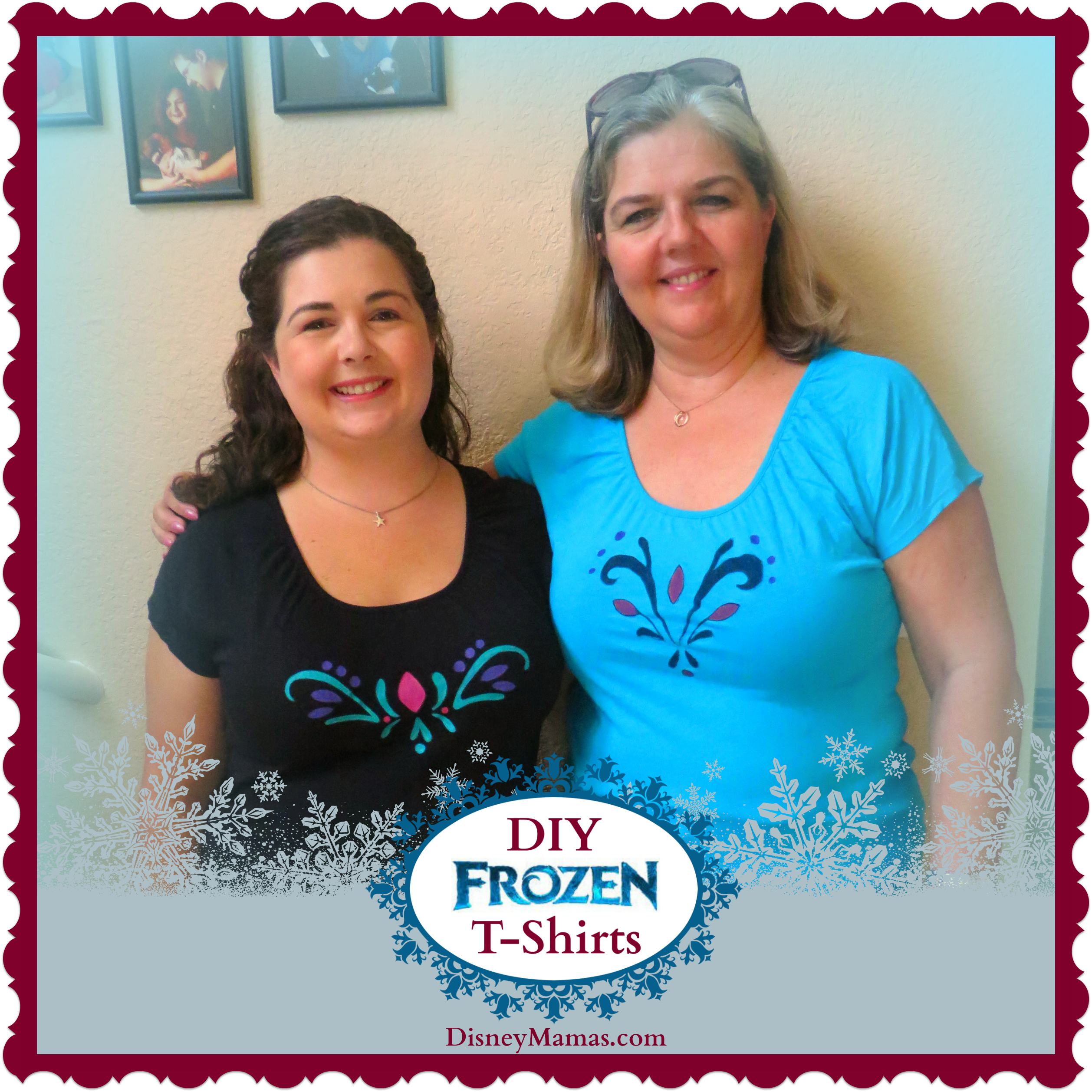 Anna and Elsa Pattern Templates
Anna Bodice Detail_DisneyMamas
Elsa Bodice Details_DisneyMamas
And don't forget to visit our #Frozen Summer Giveaway for your chance to win BOTH a Disney Store Anna and Elsa Costume (size 5/6) plus Elsa Accessories between July 27th and August 9, 2014!