Welcome to this month's Blogorail Green Loop. Today we are discussing our Disney family traditions.

---
Over the years my family has developed some Disney trip traditions to help us commemorate special moments and events in our lives. Purchasing Mickey Ears and Christmas ornaments, and taking special photos each trip are only a few of our many Disney trip traditions.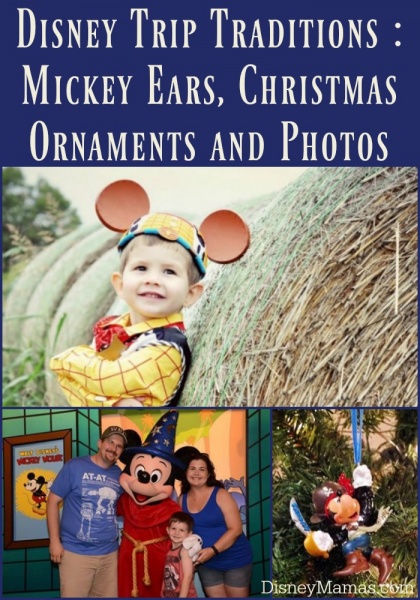 When we first took Connor (7) to Walt Disney World in 2010 he received a pair of Mickey Ears following his first haircut at Harmony Barber Shop. After that trip we decided that for each subsequent trip we would let him pick out a set of ears for himself. Over the years we have watched him grow up through his Mickey Ear choices. The first set he selected for himself was a pair featuring Mickey Shorts and a tail; he was 20 months old. These were followed by Pluto, Buzz, Woody, Glow With the Show, Fireworks, Iron Man and Sorcerer Mickey to name a few. I never thought about how his tastes would change as he grew up. We look forward to starting this tradition with Logan next month.
In addition to the boys, Chris and I have also purchased ears to commemorate special trips. We have ears from our engagement, honeymoon, the Disneyland 50th Celebration, our vow renewal, and a few more. One of these days we will get the shelving up in our loft to display them all.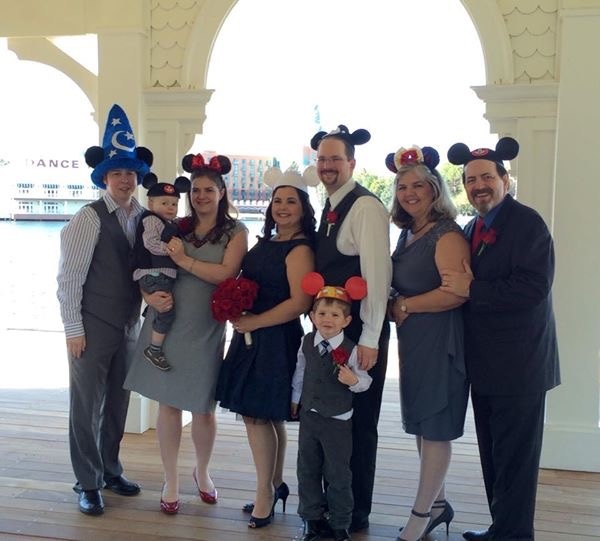 Christmas Ornaments have always been special in my family. As soon as we were old enough my parents would take me and my sister to Hallmark to pick out a special ornament for that year. When Chris and I got engaged at Walt Disney World we purchased an ornament to commemorate our engagement. On each subsequent trip we purchased at least one additional personalized ornament, and have also allowed Connor to pick one out. Additionally, we order a PhotoPass ornament each year. I love looking at our Christmas Tree and calling up memories of trips past. And, like the ears, it has been wonderful to watch how Connor's choices have evolved as he has grown up.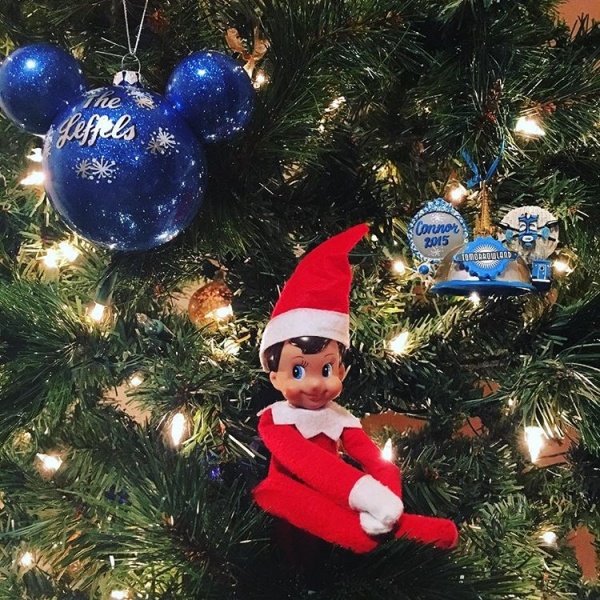 We have several favorite photo locations around Walt Disney World. The tradition started when, on my very first trip to Walt Disney World in 1996, my parents took a picture of me on the carousel at Magic Kingdom. I have had that same picture taken every single trip since, and we have done the same with Connor, and will start with Logan as well. There are a few other locations we photograph each trip as well, such as the castle hub, Partner's Statue and a picture with Sorcerer Mickey. One of these days I plan to make a photo gallery of the images over the years.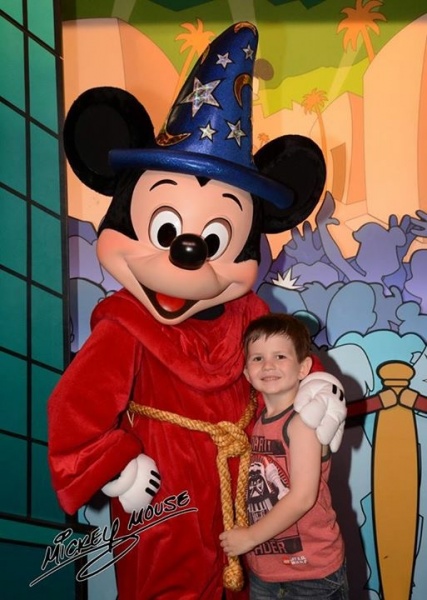 We are a family all about making memories. These simple Disney trip traditions help us recall past trips, and commemorate special times in our lives. What are your Disney trip traditions?
For more Disney family traditions,
check out the other great posts from the Blogorail!
---
Here is the map of our
Magical Blogorail Green | Disney Family Traditions
Loop: