This week's Wordless Wednesday Blog Hop features one of my favorite things! Disney Parades!  I love them.  L-O-V-E.  All of them.  There is something about a Disney Parade that just makes me all sorts of happy inside.
Since we recently said good-bye to Magic Kingdom's Celebrate a Dream Come True parade I thought I would pay a bit of a tribute.  My son loved this parade, and each time we saw it he was 100% certain that Peter Pan waved just to him.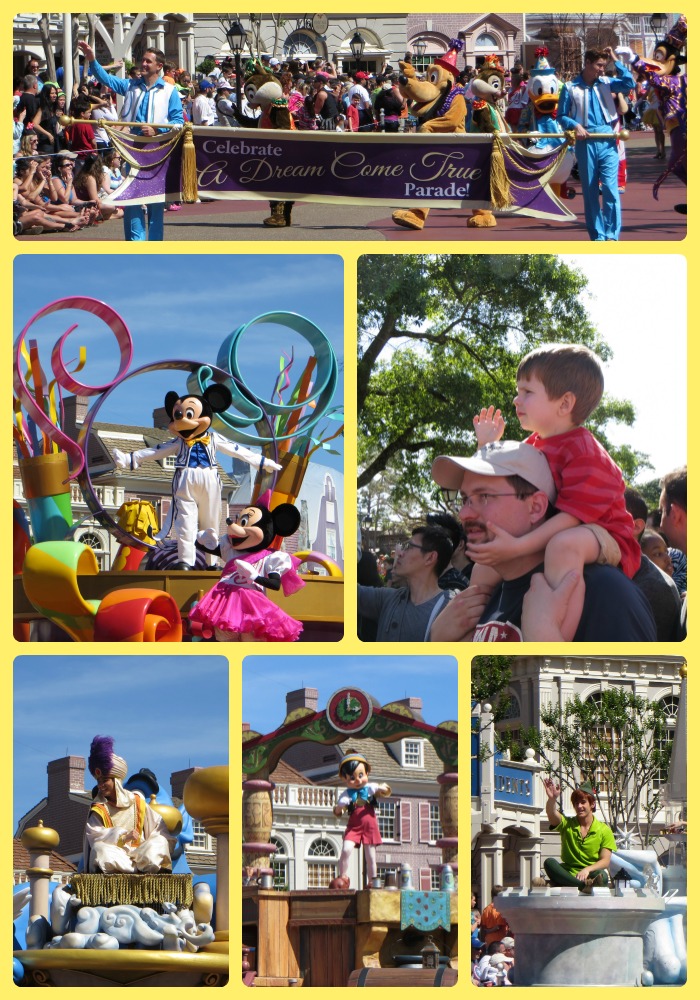 While we are extremely excited for the new Festival of Fantasy Parade coming to Magic Kingdom this spring, I will always remember the memories of Celebrate a Dream Come True, in all its many forms/names.  (Remember the Snow Globes?)
Now, hop on over to Focused on the Magic and see the rest of the incredible posts paying homage to the Disney Parade tradition!