It is a sad week for the Disney community as we mourn the loss of Walt Disney's daughter, Diane Disney Miller.  In her honor, our Wordless Wednesday Blog Hop post is dedicated to her, and features images I can only describe as "quiet times with Dad."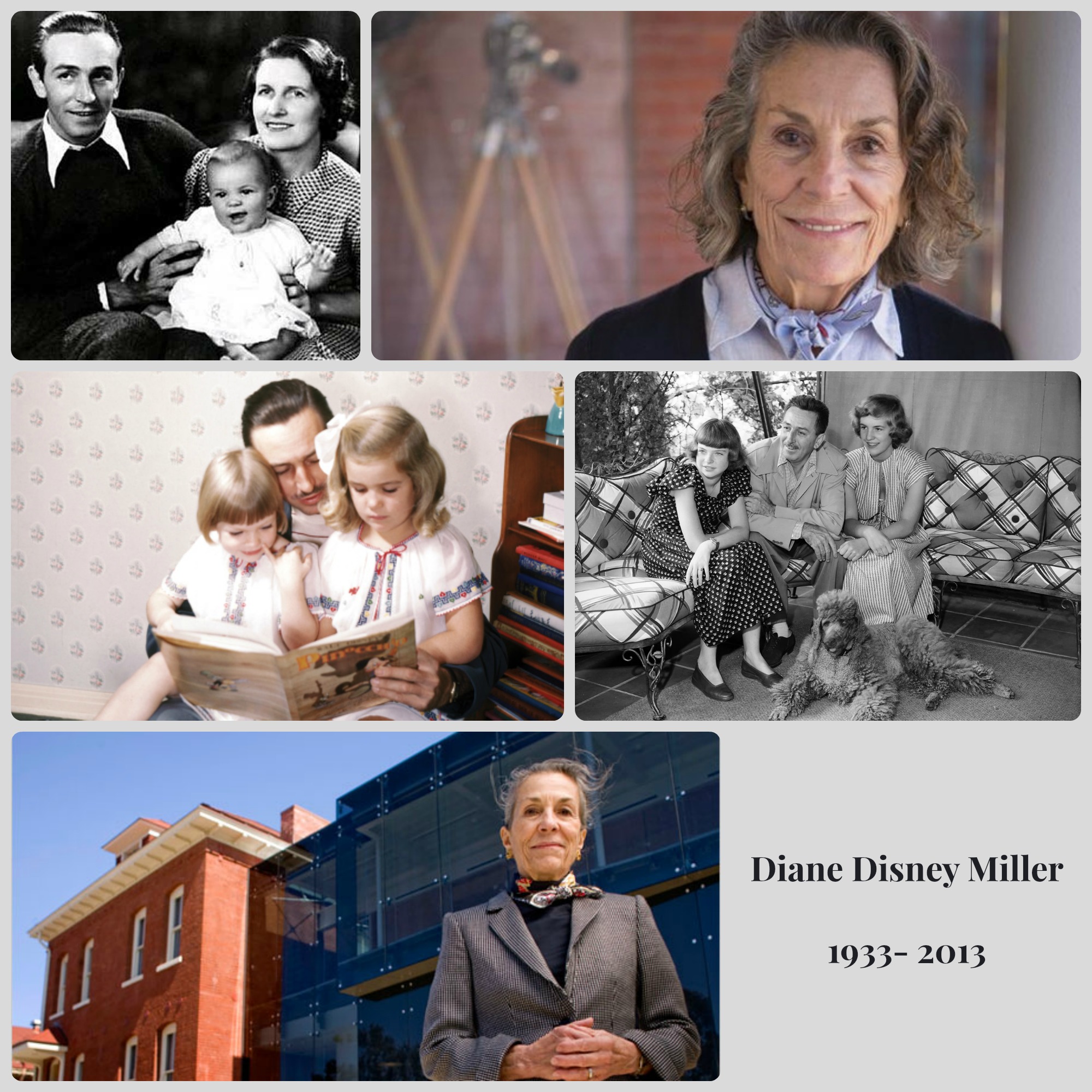 Diane Disney Miller was a champion of the Disney Company for many years.  At the time of her death she was serving as president of the Board of Directors for The Walt Disney Family Museum.  It was her goal to document the life of her acclaimed father accurately,  so that the world would know the Walt Disney that truly existed from those that knew him best.
In lieu of flowers and gifts a memorial fund has been set up through The Walt Disney Family Museum.  Donations will go to support the museum's ongoing education efforts, exhibitions, and programs.  Donations and cards can also be sent to the family through The Walt Disney Family Museum.  Please follow this link to The Walt Disney Family Museum to learn more.
In addition to the link above, I encourage you to visit The Disney Parks Blog story in order to learn more about Mrs. Miller, her work and legacy, and her passing.
Her family and friends are in our prayers.